About Us
About Stone Veterinary Hospital
Founded by Dr. Ira Stone in 1995, at Stone Veterinary Hospital in Watertown, CT we strongly believe that integrated, wellness-focused veterinary care and a loving home can give pets the best chance of a long and happy life. Through doctors who offer holistic approaches to veterinary care, we're also capable of bridging the gap between conventional and alternative medicine by addressing medical conditions that are not always responsive to conventional veterinary therapy.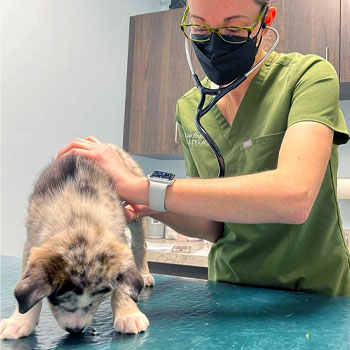 Our doctors who offer these services complement the tools of conventional veterinary medicine by alternative healing techniques such as acupuncture, chiropractic, herbal remedies, and nutritional care. Our talented doctors not only examine and treat your pet's body, but can also care for your whole pet, considering all the variables that influence his / her physical health and well-being.
By offering traditional and alternative veterinary medicine options through our skilled and talented veterinarians, Stone Veterinary Hospital offers a unique approach to your pet's long-term health and wellness. We incorporate modern, state-of-the-art technology, exam rooms, surgical suite, diagnostics, and an in-house laboratory, with complementary therapies and natural approaches to healing, into a facility that promotes a calm, welcoming atmosphere for our clients and their pets.
In order to provide such a comprehensive approach to veterinary wellness for the benefit of your pet, we place great importance on hiring only the most highly trained and compassionate veterinary technicians and nurses. With the addition of doctors who can offer alternative veterinary medicine, we have treatment programs that suit every pet owner's needs. Additionally, every staff member at Stone Veterinary Hospital undergoes continuing education and new employees participate in a structured training program.
An important part of our commitment to the health of your pet is our relationship with you, the pet owner. We recognize that providing the highest quality veterinary care possible includes keeping you at the center of all we do. For this reason, we work closely with you to understand your pet's unique health needs, develop a customized wellness plan, and ensure you have the knowledge required to be a responsible, loving caregiver to your pet. It is our goal not just to ensure the health and well-being of your pet, but to be your partner in strengthening the bond you share with your companion.
Please take a look at our website. Many of the services we provide are listed along with information about our veterinarians, veterinary technicians, and administrative staff. If you have any questions or would like to schedule an appointment, please call us at (860) 945-9339.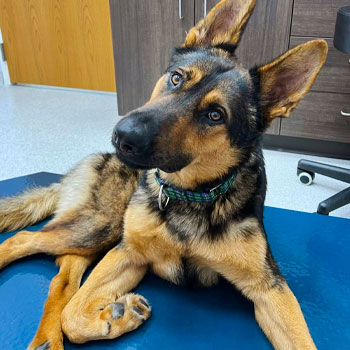 Payment Policy
Payment is due at the time of service. No delayed billing or payment plans available. We currently accept cash, check, Visa, Mastercard, Discover and American Express.
Referrals
If there is a service your pet requires that we do not offer in-office, we have a network of trusted specialists that can get your pet the care they need. Ask us about any referrals you may require.