Services
Client Services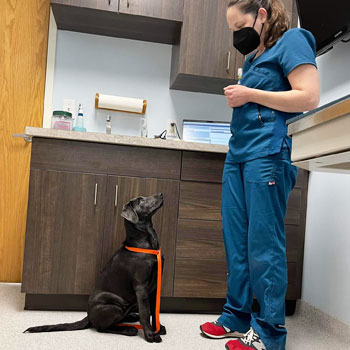 Behavioral Counseling
Behavioral problems exist for up to 40 percent of all household pets. These issues are the primary reason why pets are either sent to shelters or even euthanized. The good news is that behavioral problems can be improved with behavioral therapy. Using humane training methods and techniques, it is possible to save animals lives and enhance their relationship with you.
For dog behavior training, we recommend:
Nutrition Counseling
We offer prescription diets and nutrition counseling as needed during office visits.
Why is this important? Pets are living longer, healthier lives than ever before and a large part of that is due to our expanded knowledge of the importance of proper nutrition to overall health. In fact, nutrition is the biggest health variable controlled by a pet's caregiver.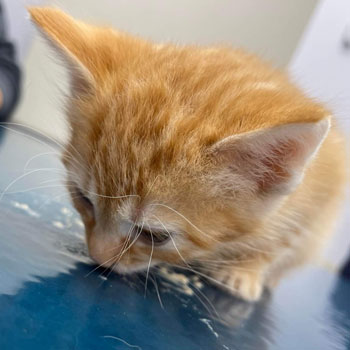 During your pet's comprehensive physical examination, we evaluate his or her body condition and give recommendations based on what we see.
Prescription Diets
Some pets have more serious nutritional challenges or chronic conditions that can benefit from a special diet. If we identify an issue in your pet, we offer advice and provide information about diets that benefit specific medical conditions such as liver and intestinal disease, bladder and kidney stones, renal failure, food allergies, diabetes, and other conditions.
We carry a diverse inventory of prescription foods. If your pet requires a prescription diet we do not carry, we will order it for you.
Boarding Facilities
For boarding facilities, we recommend: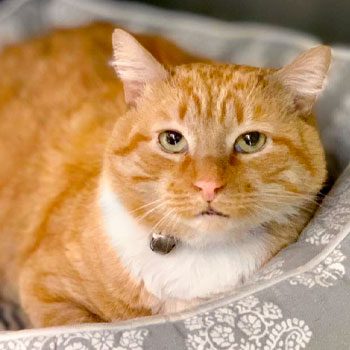 Pet Sitters
For pet sitters, we recommend:
Euthanasia
Euthanasia and tending to your pets' remains are two of the most difficult issues for many people to consider. Asking the question means confronting fear, guilt, and grief. Euthanasia methods are designed to cause minimal pain and distress. Talk to us about pet euthanasia long before it becomes an issue. Find out about your options, make some key decisions ahead of time, and ask us to add this information to your pet's record.
Taking the time to plan, as challenging as it may be, will lessen the pain and discomfort for you and your pet in the event this option ever has to be considered. All of us at Stone Veterinary Hospital will help you prepare for these important issues with the compassion and sensitivity they require.
We offer at-home euthanasia on a case by case basis.
Pet Compassion Careline
Grief counselors are available to our clients 24/7, free and anonymous. (855) 245-8214